Welcome to the first on-line study
of local languages in Papua New Guinea!
Papua New Guinea has the highest number of languages in the world.
However, nobody knows how well the new generation of Papua New Guineans speak their local languages.
Please, take a short test and help us to find out!
If you want to become a part of this research, please take our
on-line test: START HERE
...
The results will be kept strictly confidential and used only for my non-profit research.
I am Alfred Kik, an MSc student at the University of Papua New Guinea and the New Guinea Binatang Research Center. You can ask me about this research by e-mail here.
This research is continued from the project started by Nigel Baro (presently at the PNG Forestry Research Institute).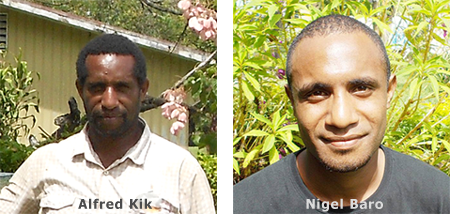 This project also has a Facebook page.