Canopy crane is a tower crane built in the middle of the undisturbed forest that gives scientists access to tree crowns for research observations and experiments.
KAKOBA crane is a canopy crane located in the lowland rainforest near Baitabag Village in the Madang Province of Papua New Guinea. The crane is 45 meters tall with a 50 meters jib that gives access to almost 1 hectare of the rainforest for studies by local and overseas scientists on the forest canopy. 
The canopy crane project was funded by the European Research Council (ERC) and was implemented by the New Guinea Binatang Research Center (NGBRC). The New Guinea Binatang Research Center contracted several companies from oversees and PNG  to build the canopy crane. The companies are; Liebherr Switzerland and Liebherr Singapore, the oversees companies and Heli Niugini, Ela and Wasmatau, the contracted companies from Madang in Papua New Guinea.
The canopy crane is now jointly operated by the European Research Council and the New Guinea Binatang Research Center. The crane is named KAKOBA in respect to the late three brothers; Kalim, Koil and Batet, the ancestors of the Didipa clan that owns the Baitabag land.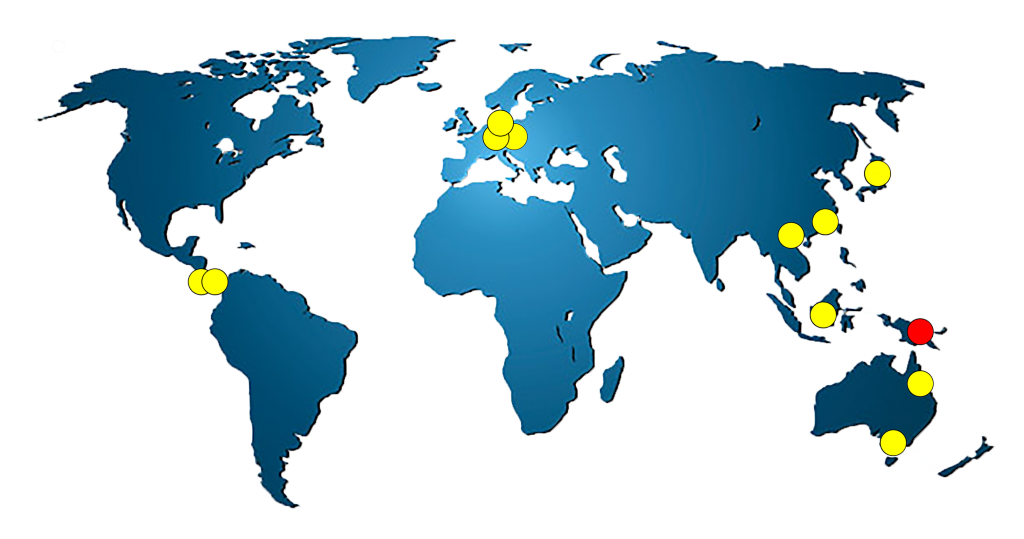 World map showing the locations of canopy cranes
Canopy cranes have been in 12 locations starting with the crane in Panama built in 1992. All of them are built in the lowland natural forest including deciduous temperate zone forest, Neo-tropical forests, Dipterocarp forests, rainforest of the Pacific region and sub-tropical dry forest. 
Papua New Guinea is the 8th country in the world and is the 5th tropical country to have a canopy crane.